IBridgePy Free course provided by Quantra
Please checkout our partner's website for more details.
IBridgePy FREE course is available at Quantra !
Customized training provided by IBridgePy team
If you are a trader or an investor and would like to acquire a set of quantitative trading
skills and trade with Interactive Brokers using Python, you may consider taking the training of quantitative analysis and implementation of algorithm trading using Python. The course will provide you with the best tools and practices for quantitative trading research, including functions and scripts written by expert quantitative traders. You will learn how to get and process incredible amounts of data, design and back test strategies and analyze trading performance. This will help you make informed decisions that are crucial for a trader's success.
Session 1: Introduction of IBridgePy
Summary
This is an interactive session where participants will learn corn-stone skills of IBridgePy, a flexible and easy-to-use python package, to implement algorithmic trading at Interactive Brokers using a demo trading account. This session is critical for anyone who are interested in automated trading using IBridgePy at Interactive Brokers.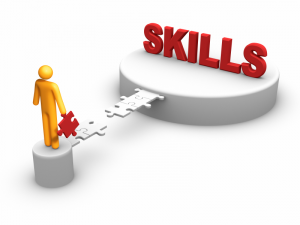 Who should attend
Interactive Brokers users
Those who are looking for automated execution solutions
Those who are curious about using Python for trading
Topics
Compare different python packages
Set up Interactive Brokers demo account
Download IBridgePy and set up python environment
Connect to IB server on TWS and IB gateway
Request real time quotes
Request historical data
Place orders
Implement a moving average cross-over trading strategy
Learning outcomes
Connect IBridgePy to IB server
Import necessary Python packages
Automate buy/sell orders
Implement simple trading strategy
Session 2: Advanced topics about IBridgePy
Summary
This is an interactive session where participants will learn the advanced features of IBridgePy. The topics include requesting historical data of option and futures, collecting detailed information of options and futures by providing key words, handling sub-minute ticks, managing multiple accounts and debugging codes. This session is also very important for anyone who are interested in programming for live trading.
Who should attend
Topics
Request real time quotes/historical data of options, futures and forex
Collect detailed pricing of option and futures by providing key words
Explain the fundamentals of IB API
Handle tick data
Management multiple accounts
Debug skills
Implement complicated strategies
Learning outcomes
Trade any securities/comerdities that Interactive Brokers offers
Request other critical information
Manage multiple accounts
Implement advanced trading strategies
Session 3: Introduction of Python
Summary
Many traders and researchers prefer Python algorithmic trading these days over other programming languages because Python help them quickly build their own data connectors, back-test strategies and place/manage orders. For individuals new to algorithmic trading, Python code is easily readable and understandable. Also Python is easier to write and evaluate algorithmic trading strategies because of availability of huge amount of python packages/modules.
This is an interactive session where participants will learn the fundamental skills of python and get prepared to use IBridgePy for automated trading.
Who should attend
Interactive Brokers users
Those who are curious about using Python for trading
Those who are looking for automated trading solutions
Topics
Learn basic Python components, such as, string, numbers, list, dictionary, etc.
Grasp programming logic, like loop and what-if
Make objects and classes
Handle data using Pandas and Numpy
Create technical indicators for trading
Learning outcomes
Write Python programs
Understand IBridgePy features
Implement simple strategies
Back test simple strategies